Sep
26
Let us introduce you to the newest member of the Lasseter Family Winery portfolio – Toute Suite!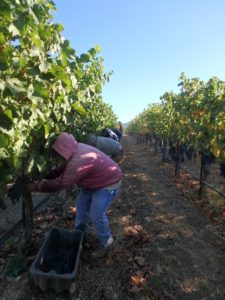 Life here in the vineyards is quiet and measured. Except for harvest time, when the grapes have reached their peak ripeness. At dawn's first light, vineyard workers swiftly move through the vineyards harvesting clusters and hurrying them along to the winery for crushing Toute Suite, or right away!
Created from small lots of Estate grown wines, each vintage of Toute Suite will be a unique blend, meant to celebrate innovation and the art of blending. Our 2013 Toute Suite showcases the harmonious blend of Entav clones, Merlot 181 and Cabernet Sauvignon 15 from our Justi Creek Vineyards Upper Bench blocks. The softer Merlot is bolstered by the classic structure and aromas of this Cabernet clone – redolent of plum and cassis with notes of tea and toasty oak.
From now until September 30th, shipping is included on orders of 6 bottles or more of this introductory blend – But be sure to move Toute Suite – these small production wines, and this offer, won't be around very long!
Click here to order and use the checkout code SPEEDY to receive your complimentary shipping. Or, call us at the winery at (707) 933-2815 and we'll be happy to process your order.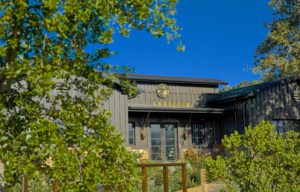 See you soon at Lasseter Family Winery!
And, if you are looking to join the Lasseter Family Wine Club, we welcome you to review the membership levels, and we invite you to choose the option that expresses your passion.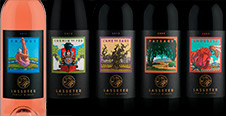 Lasseter Family wines are crafted in an old world style, an expression of John and Nancy's love of France: its beauty, grape varieties and blended wines.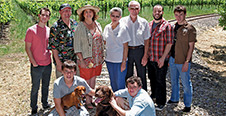 In 1993, Nancy and John Lasseter moved to the town of Sonoma, and they soon discovered the art of winemaking through a small group of winemaking friends.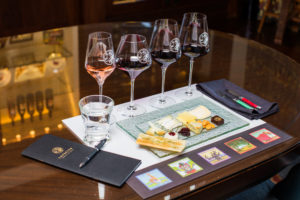 We invite you to make an appointment to visit us at our beautiful estate in the Sonoma Valley where you will enjoy an insider's look at our vineyards & state of the art winery.
All wine shipments require an adult signature (i.e. person age 21 years or older) and therefore we strongly recommend shipping to a business address. Returned, re-directed, or re-shipped packages will be subject to additional charges.
One Vintage Lan,e Glen Ellen, CA, 95442, (707) 933-2814, info@lfwinery.com
Copyright © 2016 Lasseter Family Winery. All rights reserved.